Irina Rodnina, Igor Bryntsalov and Dmitry Voloshin visited the high-tech division of ROTEC
20.08.2021
A working visit by the State Duma deputy Irina Rodnina, speaker of the Moscow Region Duma Igor Bryntsalov and the head of Khimki Urban District Dmitry Voloshin was made to ROTEC's production site in Khimki.
The high-tech division was demonstrated to the guests by the Company's Chairman of the Board of Directors, Mikhail Lifshitz.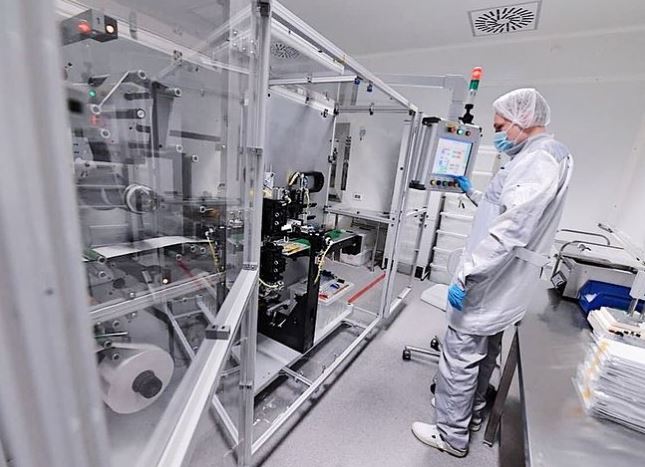 First, the production of energy storage units from TEEMP was shown, the supercapacitors of which are used widely today in different industrial sectors and already operating in South Korea, Italy, India and Belarus.
Then, the guests inspected the production site of radial honeycomb seals that are an integral part of the design of all existing and developed aircraft engines and gas and steam turbines.
Speaker of the Moscow Region Duma Igor Bryntsalov thanked the management and the personnel, remarking: "This production may be called unique. Its contents on such a small site is impressive. The main thing is that these products are manufactured on the territory of the Moscow Region and they provide an opportunity to be independent of other countries and foreign companies."
#ROTEC #РОТЕК #ТЭЭМП #TEEMP #honeycombseals #honeycomb #mechanical engineering