TEEMP: Uninterruptible power supply system for Tatneft
06.09.2021
As part of a strategic agreement between TEEMP and Danfoss A/S, a solution has been developed to ensure uninterruptible power supply of industrial equipment.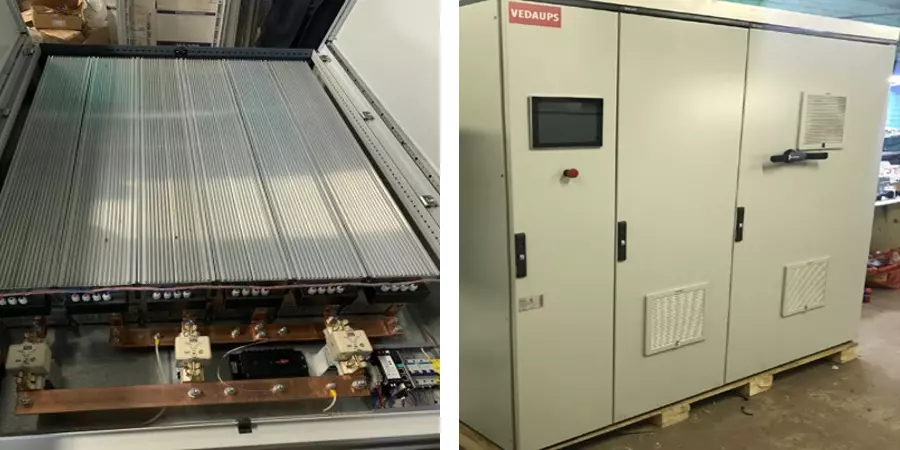 Moscow, 6 sep - IA Neftegaz.RU. This system protects sophisticated and expensive units from voltage surges and subsequent breakdown. Stek Master Company has acted as the solution integrator.
One of the first facilities that have been outfitted with an uninterruptible power supply (UPS) system was Studeno-Klyuchevskaya boiler house of Tatneft PJSC. The system is connected to the existing frequency converters via DC circuit and protects feed pumps, drives of fans and forced-draft mechanisms from shutdowns due to unstable power supply. The key element of the cabinet design is TEEMP supercapacitors that make it possible to achieve UPS power of 200 kW while the power redundancy time is 15 seconds. The device can operate at temperatures from -40 to +60˚C and has a service life of more than 500 thousand charge-discharge cycles.
Along with cooperating with Danfoss, SIC Morsvyazavtomatica and Nord Industries, TEEMP also develops and manufactures power supply systems for variable frequency drives that deal with the problem of equipment shutdown in case of voltage dips and short-term power outages in the power system.
TEEMP LLC – is the Russian energy storage and accumulation systems developer. The company is engaged in the development and manufacture of chemical current sources: supercapacitors and batteries.
Source: Information and analytical portal Neftegaz.RU